Massage, Facial and SPA TREATMENTS
Family and Friends Massage Spa offers skin care and massage tailored to meet your needs, all in a relaxing atmosphere. We provide a wide range of services such as facials, massage, body wraps and body polishes. All services are provided by licensed professionals.

We strive to meet your expectations and we want to be your Destin spa of choice. Call us today for a friendly, professional and relaxing spa experience.

Our clients have left several 5 Star reviews and feedback. Find us on Facebook, Google, Trip Advisor and other sites. We look forward to meeting you.

Couples can be spouses, friends or family. Enjoy spa services with someone today!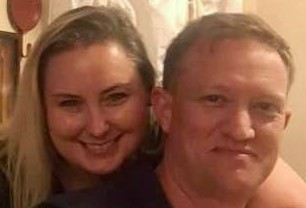 ♥GO TO OUR SERVICES PAGE FOR A FULL LIST OF OUR MASSAGES AND TREATMENT OFFERINGS♥
COUPLES WEB SPECIALS
THESE SWEETHEART PACKAGE SPECIALS INCLUDE ROSES, CHOCOLATES, CHAMPAGNE/SPARKLING JUICE, HOT TOWELS AND AROMATHERAPY

COUPLES SWEDISH MASSAGE ONLY

60MIN $189

90MIN $278

COUPLES MASSAGE WITH EXPRESS FACIALS
60MIN $293
90MIN $382

COUPLES MASSAGE WITH FACIALS AND A HAIR AND SCALP TREATMENT OR HAND AND FOOT BODY SCRUB
60MIN $393

90MIN $482

COUPLES SPA EXPERIENCE
ENJOY A BODY SCRUB, LAVENDER MUD WRAP AND AROMATHERAPY STEAM SHOWER FOR TWO WHILE SIPPING ON CHAMPAGNE AND INDULGING IN CHOCOLATES.
$364
ADD THE 60MIN SWEDISH COUPLES MASSAGE $533
ADD THE 90MIN SWEDISH COUPLES $622
ONE PERSON WEB SPECIALS
THIS MUSCLE SOOTHER MASSAGE SPECIAL IS A THERAPEUTIC/SWEDISH MASSAGE AND INCLUDES ESSENTIAL OILS FOR PAIN AND TENSION INFUSED INTO YOUR MASSAGE CREAM. YOU WILL RECEIVE HOT TOWEL TREATMENTS AND AROMATHERAPY DIFFUSED IN YOUR ROOM

MUSCLE SOOTHER MASSAGE
60MIN- $88
90MIN- $133

ADD AN EXPRESS FACIAL TO YOUR MASSAGE
60MIN $140
90MIN $185
To us, there is nothing better than being a part of this beautiful beach community, playing a small role in people's lives by simply helping them feel better, look their best and relax.
Brett Harper and Andrea Cantrel-Harper are the spa owners and both have a degree in Healthcare Administration. Each are Licensed Massage Therapists License# MA93521 and License# MA86691.
Brett's training was in medical massage. He specializes in medical, deep tissue and sports massage. All of his massages are therapeutic and his goal is to help the client alleviate pain and feel better.
Andrea was trained at a school specializing in spa services. She enjoys doing all of the spa treatments and Swedish (relaxation) massage, but can do deep tissue and hot stone massage as well. She has additional training in Isolated Active Stretching, fibromyalgia and prenatal massage.
They are active members of Destin Church of Christ. Join us Sunday morning at 9am.
WELLNESS PRECAUTIONS
We are taking extra precautions to keep our clients healthy when visiting our spa. ALL contact surfaces and our face cradles are disinfected and linens are changed out between clients. Our linens are washed in bleach. We recommend washing your hands or using hand sanitizer when you arrive and again before you leave. Our staff washes both hands and arms before and after each appointment. If you're feeling ill, please cancel your appointment. Clients presenting with illness or fever will be asked to reschedule.
Stay well, friends!